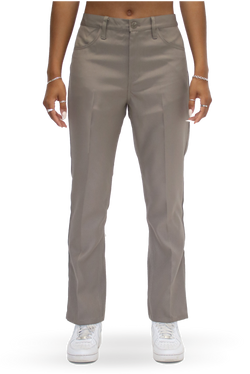 The Hidden Trousers, with its polyester twill composition, provides a sense of elegance and comfort on a daily basis. The fabric is of superior quality and does not wrinkle easily, which is an excellent feature for a durable garment.

The Hidden Trousers also feature a seam that benefits its durability structure. They are ideal for a clean outfit when minimal aesthetics are desired.

We also recommend in good faith that you pair them with the Hidden Jacket sold separately for an optimized look.